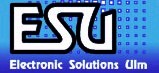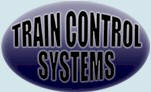 We offer ESU LokSound decoders and installation.

ESU manufacturers sound decoders for many different classes of locomotives. These are the most flexible decoders on the market and the sound is excellent. They are the first choice of many model manufacturers.
DCC or Märklin digital......
we can or already have converted it!
Whether you are into 2-rail DCC or Märklin digital, HO or N scale, we have the experience necessary to custom install the decoder in your locomotive. We have extensive DCC experience in Ho and N scale, so feel confident that your DC locomotives are in the right hands. No sloppy installation work done here!
Yes, All Märklin HO and I gauge locomotives have enough room for a decoder. We hear this question frequently. We have installed decoders in just about every locomotive Märklin has made. The decoder is your choice. We install it correctly with reliable solder joints and clean neat wire routing. Some customers have said they can not tell our installations from factory work!
What's included and how much does it cost?
If you have a decoder installed when you purchase a new locomotive from us, there is no charge for labor! Our normal labor charge is $55.00/hr. One hour will cover converting most non-sound locomotives. However, some decoders (like sound decoders) require additional programming, which takes additional time. When labor runs over one hour, you will be billed in 1/10th of an hour increments. Locomotives with Telex couplers, locos that are more complex to overhaul and conversions which require additional programming are billed this way. All digital conversions include complete disassembly and cleaning of the locomotive prior to installation of the decoder. This is essential to proper performance and many shops do not do it! Please also note, that locomotives that have not been serviced with dirt caked in the gears and lint around axles and side rods require extra time to clean. The lint has to be picked out by hand and caked on dirt in gears has to be removed using a three step cleaning process which requires more time. These typically run 1.5 hours plus.