Save your Digital Decoders!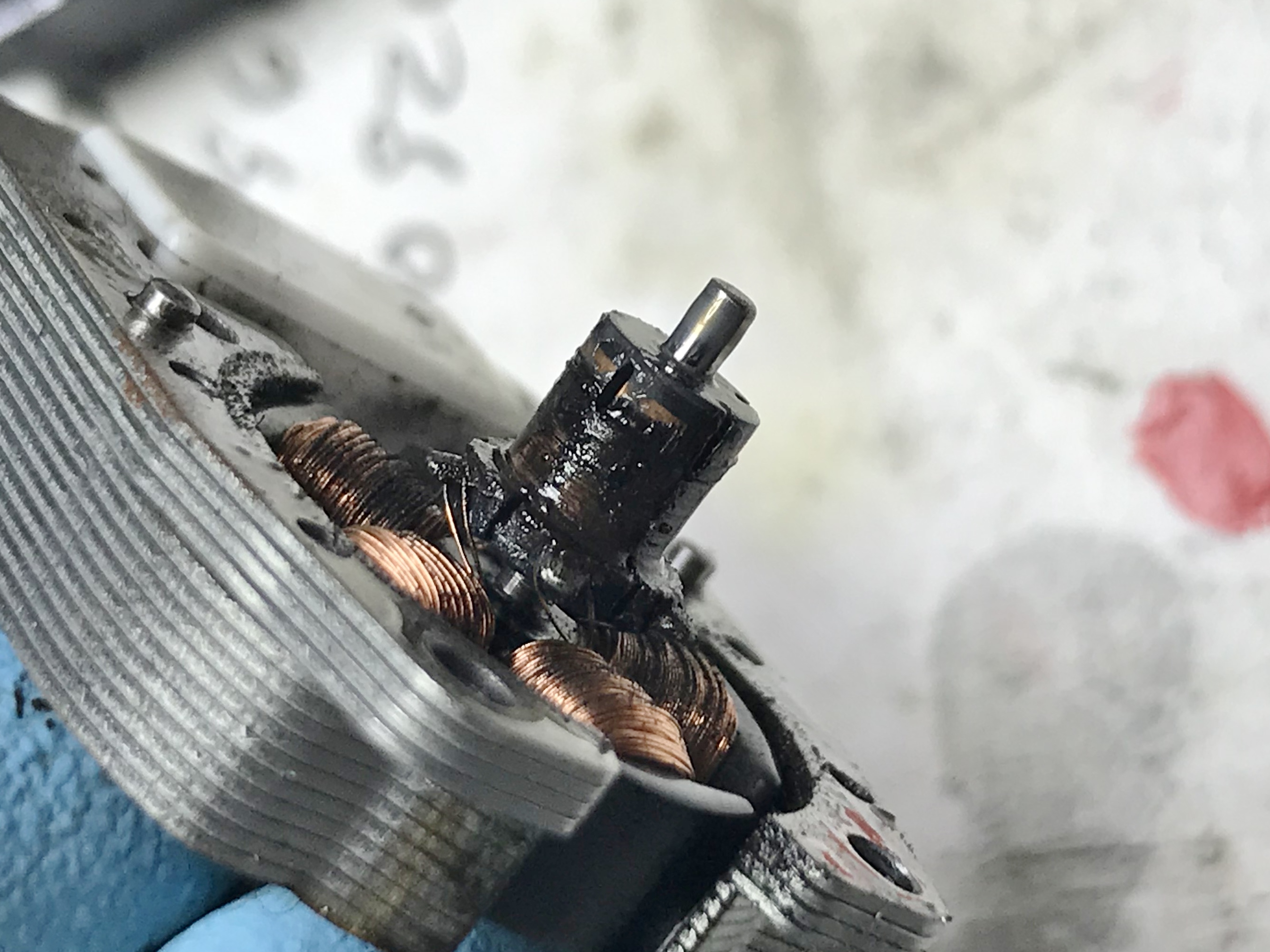 Locos with digital decoders (especially newer locos with the high efficiency propulsion decoders) need routine maintenance to protect their decoders from failure. I have had numerous locomotives come in with decoder failure that is caused by the armature's insulating segments getting clogged with brush residue and oil. Excessive oil on the armature bearings of locomotives (which use brushes 601460) wicks down onto the armature commutator. As the brushes wear, the carbon dust collects in the oil instead of falling away. This carbon dust is conductive and when mixed with oil it gets packed into the insulating segments (grooves) of the armature by the brushes. This causes excessive current to be drawn by the motor and can eventually burns out the decoder.
There is a simple and cost effective fix for this. At least once a year, or more often if you use a particular loco a lot, clean out the motor cover and the armature. This is easy to do.
1. Remove the brushes from the cover by pulling the brush springs out of the way. Remove the two screws that hold the motor cover in place and remove the cover being careful not to break any wires.
2. Use a cotton swab wet with Ronsonol lighter fluid to wipe out the residue from inside the cover. Wipe again with a dry swab.
3. Remove the armature and use another swab wet with fluid to gently wipe the contact surface (the copper part) of the armature commutator. Check the grooves on the commutator to make sure they are clear of dirt and debris. You may flush the armature with clean fluid right from the bottle if necessary to remove debris. Dry the armature with a paper towel and re-install. Install the motor cover and retaining screws.
4. Clean the brushes by rolling them on the paper towel with a little fluid and check them for wear and replace if necessary. Fit the brushes into the motor cover and return the retaining springs to their original positions. Finally, put just a trace of oil on the armature shaft where it protrudes through the brush cover.
You have just saved yourself the cost of a new decoder. It is easy and fast to do. However, I realize some folks are still squeamish at the thought of going this far. That is okay. That is why we are here to help. We will perform this service for locos $65.00 plus return shipping and brushes if needed. Remember, over oiling the front motor bearing on your locos which use the 601460 brushes is to be avoided if at all possible.